CTI Veteran Q&A Series: Bennie Peterson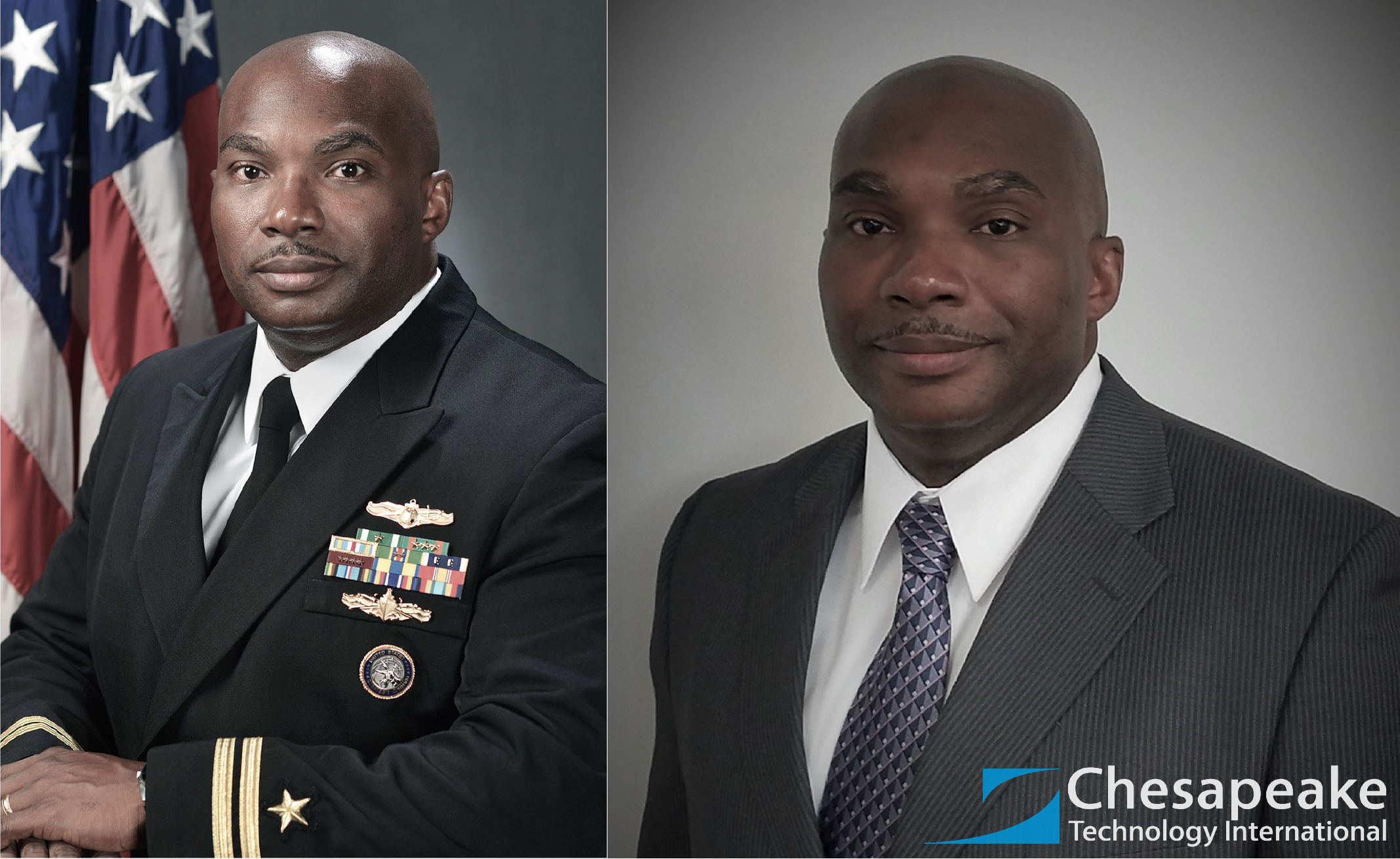 Bennie Peterson is a retired Naval Officer with 24 years of experience working in the EW/Cyber mission space. He is currently working as a Program Manager overseeing CTI's Joint Electromagnetic Spectrum Operations portfolio.
Give us some background and a summary on your military experience: I grew up in Columbus, GA near Fort Benning, GA, so I knew the Army wasn't for me. Growing up the son of a U.S. Navy Storekeeper and Lieutenant in the Fire Department, I knew my destiny would be in public service. I enlisted in the Navy in 1995 as an Electronic Warfare Technician and served in a variety of sea and shore billets, which included my first tour on the USS MONTEREY (CG 61), a subsurface direct support, as well as staff and instructor duty, while advancing to the rank of Chief Petty Officer in 2004.
I was commissioned in October 2009 via the Limited Duty Officer Program, my first assignment to Navy Information Operation Command Norfolk as the Anti-Ship Missile Defense Division Officer for the Electronic Warfare Technical Guidance Unit. During this tour, I also served as Information Assurance Division Officer for Navy Cyber Blue Team. After that tour I served on USS MONTEREY (CG 61) as the Signals Warfare Officer/SSES Division Officer, completing a deployment to the Fifth and Sixth Fleet AOR. During this tour I earned designations as Surface Warfare Officer, Tactical Action Officer, Air Warfare Coordinator and Officer of Deck (Underway). In November 2014 I transferred to the Joint Electronic Warfare Center, where I provided Electronic Warfare, Cyberspace and Intelligence integration expertise to DoD and related agencies impacting real world operations and national strategy. I was also involved in the development of Joint Concept for Electromagnetic Spectrum Operations (JEMSOC) requirements and planning of Assistant Secretary of Defense sponsored event to asses existing and experimental EW, ISR and Cyberspace technologies. My last tour in the Navy I served as 600 Combat Mission Team's Mission Commander at Navy Information Operation Command Texas in San Antonio, Texas. As a 600 CMT Mission Commander, I led over 25 missions and 30 Sailors conducting over 200 hours of cyberspace operations in support of USCYBERCOM, USEUCOM and USSOUTHCOM objectives. During that time, I also served as the Deputy Chief of Collection and CNO Capabilities, where I led a department of 100 Joint Personnel, DOD civilians and contractors in development and maintenance of six software enabling projects and over 140 information, infrastructure, and mission assurance tools.
Why did you decide to transition out of the military? I decided to transition out of the military after 24 years of service to our nation for one reason only, my family. After several deployments and time away from my family it was time for me to focus on being a better husband to my wonderful wife and father to my two high school aged kids.
Why did you choose CTI? I was first introduced to the company back in 2015, when I was working the JEMSOC at the JEWC. We decided to use one of the events at PACOM called Pacific Sentry to dry run some of the doctrine that we had been writing that went into the Joint Electromagnetic Spectrum Operations (JEMSO) Employment Guide. That's where I met Scott (CTI software engineer) and Dustan Hellwig (CTI CEO/CTO). Scott and I worked together making changes to the software that he was using based on the user feedback, information updates and current intelligence, I provided him. This was the first time in my career that I had a company ask me for my feedback or input during the development of a software or tool. That's when I knew CTI was different from the rest of the government contracting companies and a place, I could see myself working at in the future.
What are you currently working on at CTI? And how does your past experience in the military contribute to this? I'm currently working as the capture lead for JEMSO for our business directorate. I'm also serving as program manager for several programs that fall under the spectrum dependent operations umbrella. My past experience using and managing equipment that rely on the spectrum, to provide indications and warnings and intelligence to operations, allows me to work with software engineers to provide useful solutions to the end user.
From your perspective as a veteran, what is your opinion of CTI's approach using GOTS and open software solutions? Do you think it is or could be impactful to active duty personnel? Why and how?
CTI approach to building software is different than most companies that rely on proprietary license software. Our approach of using Government Off the Shelf (GOTS) software and an open architecture solution to build software, allows us to provide the government with a solution that is built based on end user feedback and workflow. CTI has comprised a team of talented directors, corporate staff, program managers and software engineers that all share a common goal of producing quality and useable software that our military wants and needs. Which in turn leads to a better equipped and trained military.