CTI Veteran Q&A Series: Jonathan Jackson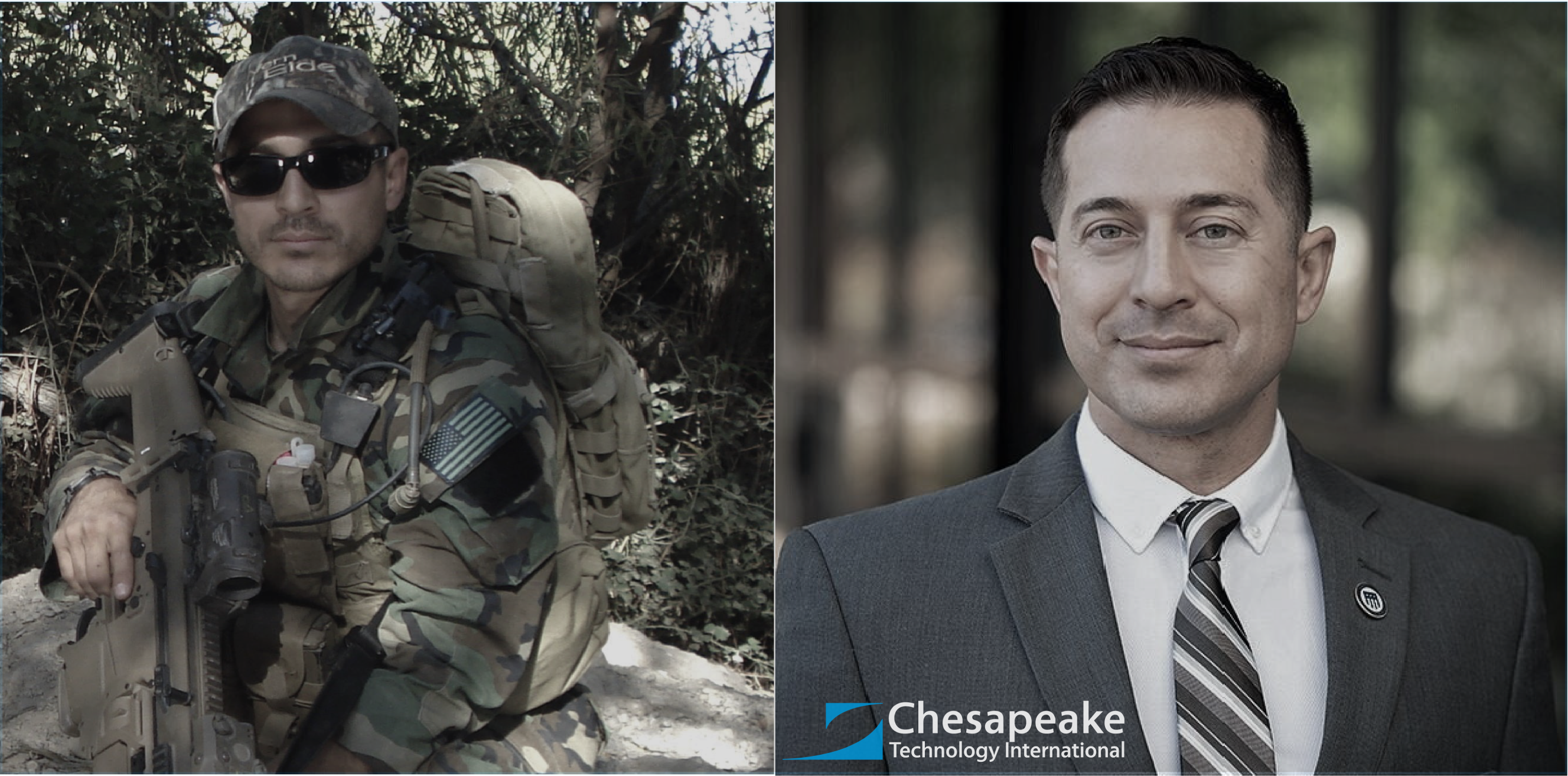 Jonathan Jackson is a retired Marine Special Operations Command Raider with an impressive career spanning 23 years. He is currently overseeing a portfolio of Special Operations projects as a Program Manager here at CTI.
Give us some background and a summary of your military experience: I grew up in northern Idaho doing a lot of outdoor activities: hunting, hiking, snow sports, and whitewater rafting. The options for a young man were limited to an ammunition factory, paper factory, or the logging industry. I took the opportunity to join the USMC straight out of high school. My first unit was an infantry unit that specialized in amphibious raids. During my time with this unit I also graduated from jump school and Army Ranger school. Following this I passed the screening to become a Marine Embassy Guard, serving overseas in France and the Baltics. My next assignment was straight to combat in Fallujah, Iraq in 2004/05. Followed by Marine reserve service for three years. I served in a light armored reconnaissance unit and as a weapons/tactic's instructor. Concurrently during this three year period as a reservist, my full time work consisted of securing nuclear material as a nuclear security officer, and worked in Iraq on a high threat personal protection detail. After transitioning back to active duty, I deployed to Iraq again and then took MARSOC selection. I then went through the arduous MARSOC 9-month Individual Training Course and graduated as a Critical Skills Operator (CSO Raider). I joined 1st Marine Raider Bn where I served in all leadership roles from the Marine Special Operations Team (MSOT) level to ultimately become MARSOC's first ITC graduate, CSO to become a Master Gunnery Sergeant, Senior Enlisted Advisor (SEA). I had the privilege to serve and lead units up to 600 personnel stateside, as well as up to 300 personnel overseas, while forward deployed to many combat zones. Two highlights for me in my career were becoming a Marine Special Operations Team Chief and at the end of my career becoming a Special Operations Task force (SOTF) SEA while serving in Iraq and the South Pacific.
Why did you decide to transition out of the military? I decided to transition out of the military after 23 years of service to our nation for a few reasons. One being the time away from my family was really taking a toll. After nearly 7 years of deployment time with over 3 years of that in combat, it was time to focus on my family and be a husband to my amazing wife and father to my 5 children.
Why did you choose CTI? A referral from The Honor Foundation (SOF Transition course) linked me up with John Goodson (CTI Director of Product Development) for a cup of coffee to talk about what CTI does. As I learned about CTI's business model and the company's use of Government Off the Shelf Technology, leveraged to include maximum end user feedback, I was sold. I needed a new mission in life post-SOF/MARSOC service which flows perfectly into being a Program Manager for CTI. Being a PM enables me to continue to serve my brothers in SOCOM and conventional forces from a software/hardware perspective, ultimately contributing to national defense. Additionally, I was looking for a good culture fit that included talented teams of people working towards a common goal supporting US national defense. Working for CTI offers me both a wonderful mission and amazing internal company culture, all while supporting the men and women defending America.
What are you currently working on at CTI? And how does your past experience in the military contribute to this? I am currently working on SOCOM related software programs with some amazingly talented software engineers from CTI. CTI does a wonderful job of paring former SOF operators and conventional military Subject Matter Experts with software engineers to form ultra-enabled teams bringing useful solutions to the end user based on their feedback. The programs that CTI works on are actively employed OCONUS and CONUS in training and real-world missions. I am very proud to continue to serve my nation through CTI by supporting forward deployed service members.
From your perspective as a veteran, what is your opinion of CTI's approach using GOTS and open software solutions? Do you think it is or could be impactful to active duty personnel? Why and how? The use of GOTS software is an amazing approach that enables the DoD to maximize output for dollars spent. Instead of paying for proprietary software that can be extremely expensive to field and requires licensing agreements and continued funding to maintain, CTI's approach focuses on enhancing GOTS software to meet user needs. Ultimately providing a lower cost to the military while providing a useful product to the end users forward deployed, protecting America. The cost savings to the military can then be used to purchase updated equipment and support better training for our nations service members. Which in turn leads to a more proficient and better equipped military.