CTI Veteran Q&A Series: Kevin Cuartas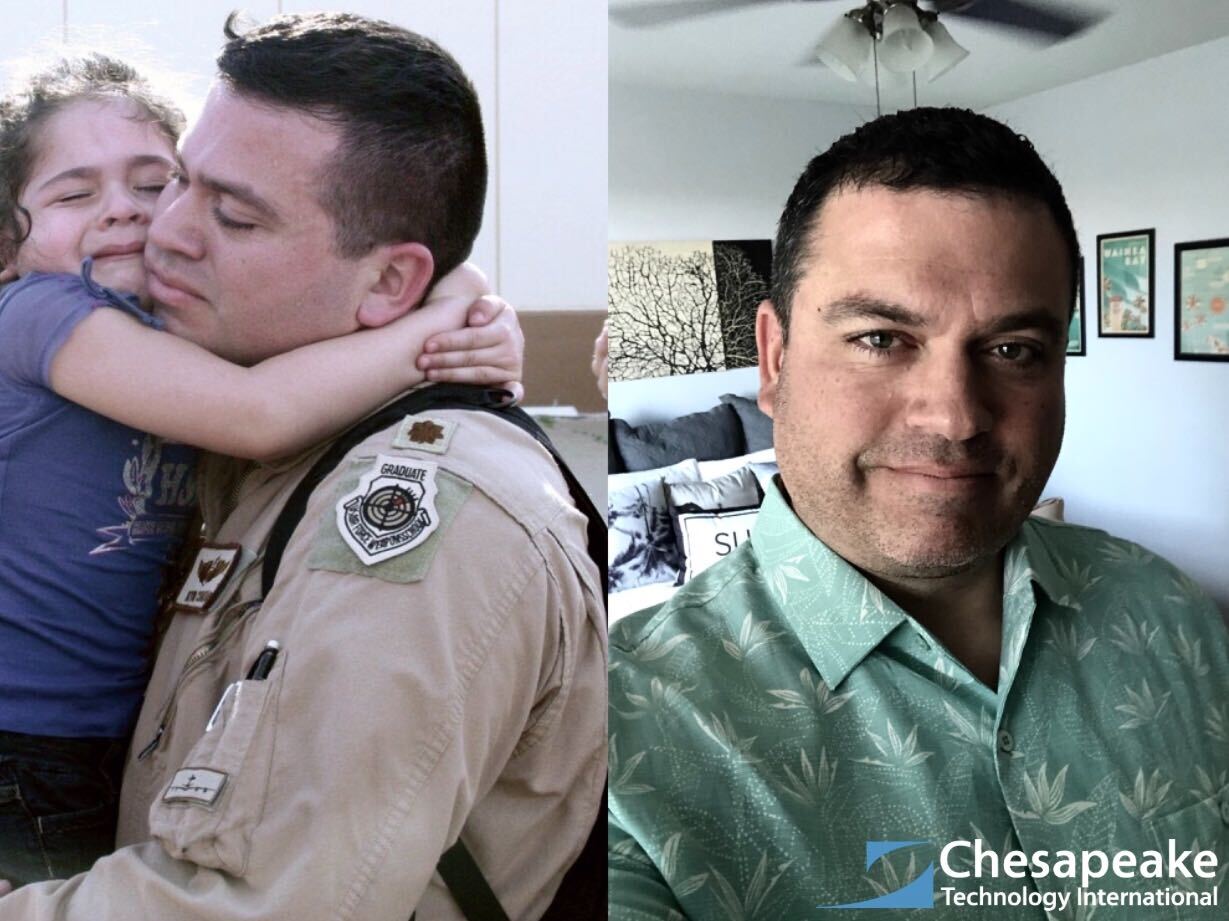 Give us some background and a summary on your military experience:
I joined the Air Force in February of 2000 after receiving my commission from Air Force Reserve Officer Training Corps out of the University of Miami while earning my Criminal Justice degree from Florida International University. I trained to become an Air Battle Manager (ABM) and went on to fly on the E- 8C Joint STARS aircraft where I deployed in support of operations over Afghanistan and Iraq providing Command and Control (C2) over the battlespace. I then went to become an instructor at the Air Battle Manager schoolhouse where I helped teach the next generation of ABMs. While there, I was given the opportunity to go to the USAF Weapons School where I became an expert in my career field. I then went on to fly and deploy on the E-3 AWACS in support of operations over Afghanistan and Libya. After that, I switched gears and started to work in the Air and Space Operations Center (AOC) at Hickam Air Force base in Hawaii where I focused on Defensive Operations and data links in the Pacific region. While working in the AOC, I got my specialization in data links and became a Joint Interface Control Officer (JICO) and was ultimately responsible for providing the Commander of US Indo-Pacific Command with situational awareness of the Air Domain across the whole region. After the AOC, I went and Commanded a Test Detachment where we did Operational Testing of new upgrades to the E-8C Joint STARS. I culminated my 20-year career in the Air Force back at the AOC in Hickam as the PACAF JICO retiring in July of 2020.
Why did you decide to transition out of the military? After moving 8 times in 20 years, to include many trips overseas, I wanted to give my family some stability. So, we decided to plant some roots in Hawaii.
Why did you choose CTI? CTI offered me an opportunity to give back to the DoD and apply all of the knowledge that I had acquired in my career into areas that are important to ensure the US maintains an advantage in the Pacific region.
What are you currently working on at CTI? And how does your past experience in the military contribute to this? I am currently working in the Long Range Fires program in USINDOPACOM J81 Experimentation and Innovations Division. My extensive background in Command and Control and data links is helping refine this critical mission for the region.
From your perspective as a veteran, what is your opinion of CTI's approach using GOTS and open software solutions? Do you think it is or could be impactful to active duty personnel? Why and how? Having first-hand experience in the government's acquisition process from my time as the Commander of the Test Detachment, CTI's approach of using GOTS and open software solutions is a huge step in the right direction to ensure the warfighter gets the tools they need as soon as possible and at the best price.