CTI Veteran Q&A Series: Kyle Steinman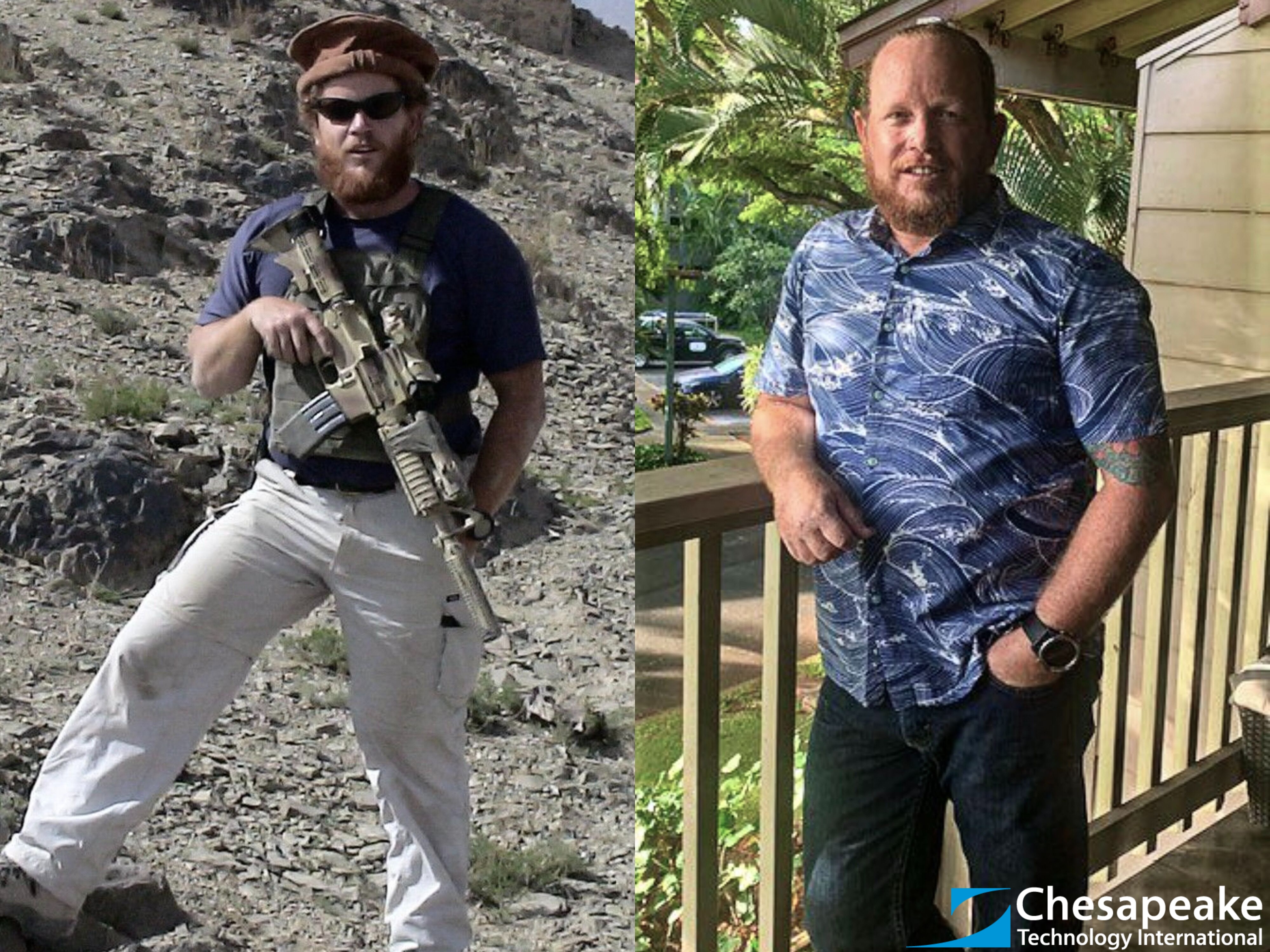 Give us some background and summary of your military experience. I came into the military in 1999 after I had spent some time attending college and spinning around in circles. I took off to beautiful Fort Benning, GA where I attended Basic, Advanced Individual Training for Infantry. Upon graduation I skipped on over to Airborne school and learned to jump out of airplanes. After that, I threw my bags in the truck and chased it a few miles down the road where the cadre at Ranger Indoctrination Program stole my soul and gave me back the foundational armor I would wear for the rest of my military career. I graduated RIP and moved two buildings over to the storied 3rd Ranger Battalion. After a couple stints overseas in Afghanistan I tried my luck at Assessment and Selection into the Regimental Reconnaissance Detachment and successfully got picked up. I did the duffel bag drag all the way from 3rd Batt across the street to 75th Ranger Regimental HQ as a reconnaissance sergeant. I spent the better part of 12 years there honing my skills in reconnaissance, military free-fall, driving, shooting, as well as advancing my resume in the tradecraft arts. My experiences were unique and they landed me in locations and on missions that were pretty atypical for most Rangers, but I embraced the challenges and had a very fruitful career. In July of 2015, as a Master Sergeant, I packed up my family for our first PCS move from Fort Benning, GA to Special Operations Command Pacific (SOCPAC) in tropical Hawaii. We decided collectively that we loved it enough for me to retire and our family to stick around for a while. I was blessed enough to have spent my entire 20 years in the Special Operations Forces (SOF) community and consider myself lucky to have gotten all the opportunities afforded to me and my family.
Why did you decide to transition out of the military? I enjoyed all the blood, sweat, and tears of my time in the military but it felt like it was time to turn the page. If I knew what I know now, would I endure it all again? Undeniably…yes. I gave 100% and then some, created life-long friendships, mentored young Rangers, learned humbly from old and new, shed tears for fallen comrades, and celebrated voraciously after successful missions. The biggest hole was the time that I spent away from my family. I wouldn't trade those years of my life, but I also realized it was time for me to move onto the next chapter and refocus on my wife and daughters.
Why did you choose CTI? I like the smaller, more personal approach of CTI. When I interviewed for the job there was less talk of what I will give to the company and more talk about CTI's mantra and finding ways to positively affect the warfighter and that meant a lot to me. I have only recently taken off my uniform and it feels really good to work for a company that is taking care of our brothers and sisters in arms who are taking it to the enemy daily. Now, I have the best of both worlds. I can enjoy my family and friends while still giving back to the military that gave me so much.
What are you currently working on at CTI? And how does your past experience in the military contribute to this? I am currently working for US Indo-Pacific Command (USINDOPACOM) in the J81 Innovation and Experimentation Division. Coming from experience on the reconnaissance teams and operator mindset, I honestly felt a little overwhelmed at first. I am currently working several projects dealing with a little bit of everything from Directed Energy Weapon platforms, to ISR capabilities on ships at port, to integrating SOF personnel and resources toward Long Range Fires. Often I step back and think I am way out of my league, then I take a breath and tackle the next fire, read the next article, make that next phone call and I am back in the fight. I think this is just part of that SOF operator/warrior mentality that we all build during our military experiences. Leadership, critical analyses, out-of-the-box thinking, and breaking down the large task into smaller more manageable goals has been ingrained into my head since the days I first entered the Ranger Regiment. They have resonated with me ever since, along with a don't quit ethos. 'Embrace the suck!' That is when most military types really start to shine.
From your perspective as a veteran, what is your opinion of CTI's approach using GOTS and open software solutions? Do you think it is or could be impactful to active duty personnel? Why and how? I think this approach to utilizing GOTS software is key as we push into the future fight. Technology is changing rapidly, as well as the enemy and their use of commercially available resources. We need to maintain our sense of security and integrity to our military systems, but if we don't learn to adapt to a fast-pace, dynamic environment we will quickly be left behind. I believe if you promote a product to the force, and it is solely based on everything proprietary to that system, then you don't have the best interest of the warfighter in mind. The first and most integral step in change is creating an environment that allows the end user easy access, no matter where they may find themselves, to the software and tools needed to fulfill their mission. If the answer is 'its proprietary' or 'we have to work it through the process' then it is probably too late to meet the needs of that user. I like that CTI's programs and personnel are looking for ways to bridge that gap of time and ease of access to allow the warfighter to engage that danger close target. This type of forward thinking provides an immediate impact to our soldiers, sailors, and airmen at the tip of spear who cannot afford to wait out lengthy timelines or proprietary systems that only feed outdated requirements.