Meet CTI's Software Engineer's: Dino Tufekcic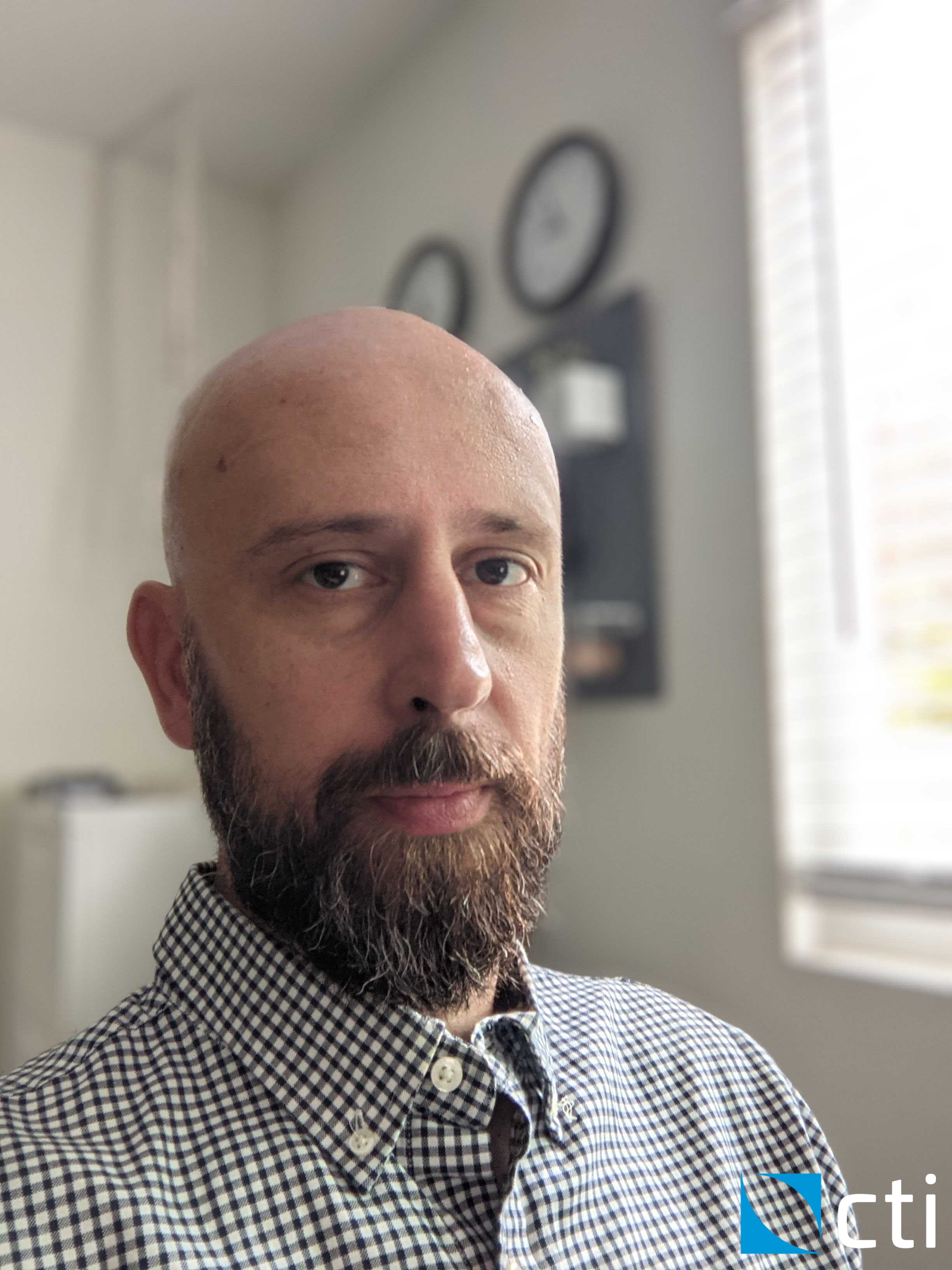 How long have you worked at CTI and what is your role?
I have been working at CTI for 2 years as a software developer, most recently on the DFP project.
How long have you been a software Engineer for? What initially led you into this field?
I graduated with a Computer Science degree in 2003 and have been officially a coder ever since. Unofficially, I have been tinkering with software/hardware since the late 80s when I attempted to write a program for my Commodore 64. My coding attempt failed and then a civil war interrupted my curiosity for a few years. I rediscovered the joys of coding with Turbo Pascal at a class in college.
What is your favorite part about being a Software Engineer?
I really love the freedom that software engineering allows while still being considered an engineering practice. There is little an engineer can invent when building a bridge. Bridges have been built for hundreds of years and there are accepted guidelines to be followed - or so they teach you in school. Software systems on the other hand are relatively new and are definitely a lot less rigid. Weinberg even came up with a 'law' claiming that most software was so fragile that a woodpecker landing on a 'software bridge' would make it fail. While I am not sure I agree with Weinberg's law, I definitely enjoy the art of programming.
What is the hardest part about being a Software Engineer?
Building systems from scratch is fun but it's also very difficult to do right. Understanding the complexities and nuances of the problem that you're solving takes a lot of patience and practice. Different people describe their problems differently and its our job to understand the requirements, anticipate future requirements, build a system that is resilient and extensible, make sure the system we built actually solves the problem at hand, and do it all in two weeks.
Do you have any non-work related engineering projects you work on in your free-time?
Not anymore. Being a dad to two very active kids and a mountain biking hobby takes up all my free time.
Why CTI?
CTI was the only company that had a Product Lead participate in the interview process who knew exactly what the team was working on and was very passionate about what the product team was delivering. Since joining the team, I have worked on some amazing projects and have appreciated the opportunity to help keep our men and women in uniform safe.