CTI Infrastructure Q&A Series: Kaylee Curran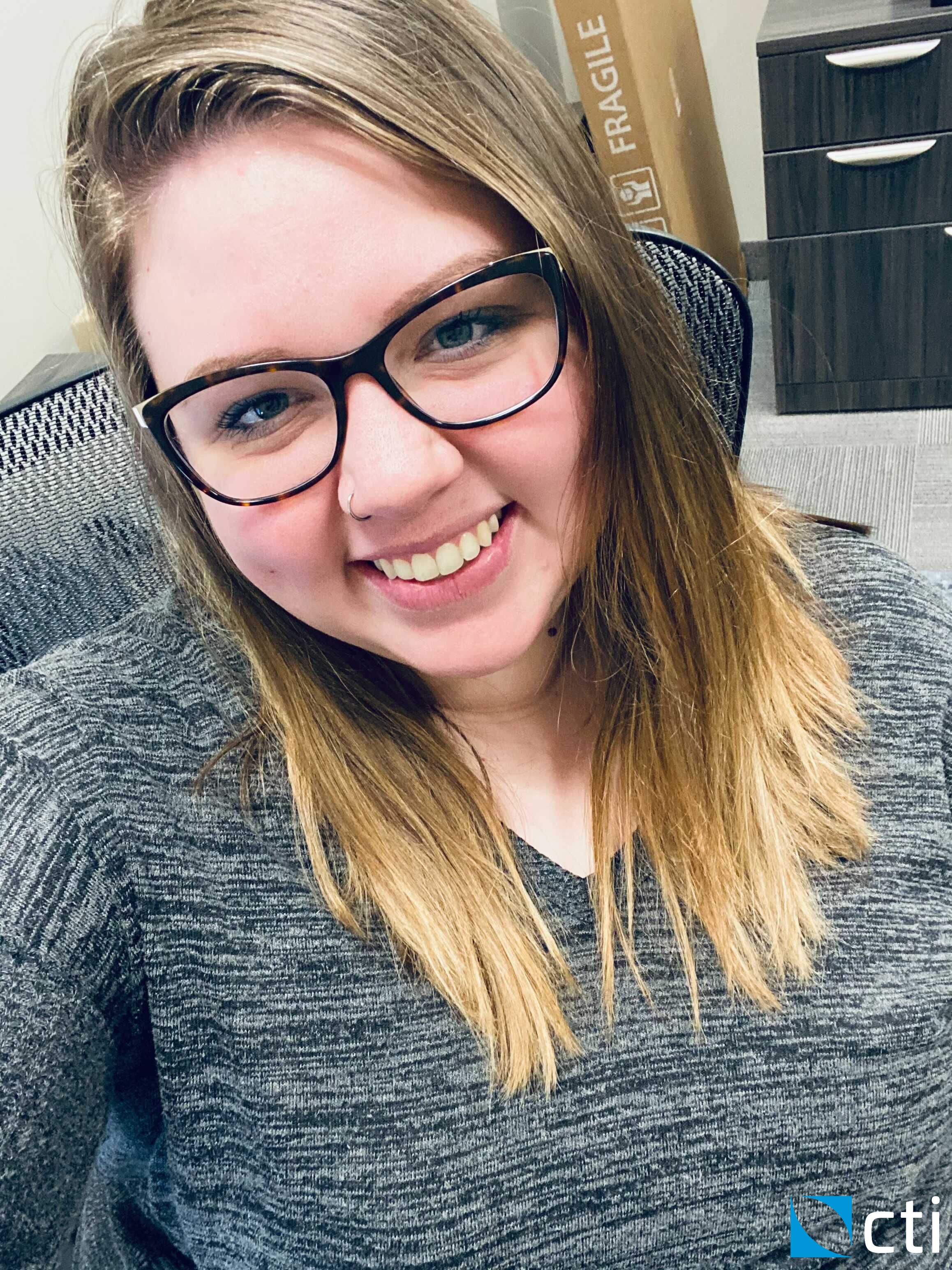 What is your official title at CTI? I am a Corporate Administrator.

Give some background on what responsibilities you have at CTI within the Infrastructure team: I started with basic office duties and managing travel expense reports. Then, moved into assisting wherever I could to get to touch each piece of executing a government contract from finance, HR, procurement, and more. I learned that I really loved working hands-on with the contracts team and have shifted much of my time and focus there.

From your perspective, what is different about CTI that makes it successful? CTI really is a team. Everyone is willing to assist, teach, and learn with each other. You are encouraged to spend time expanding your knowledge, growing inside and outside of work. The CTI team genuinely cares about each employee, which is hard to come by in todays world. This mentality starts at the very top of the chain and trickles down. CTI encourages everyone to work their hardest, but also make time to care for themselves and family because life is short!

How does your role empower CTI's mission? I have been training in many areas to offload others who were "wearing many hats", to enable them a more narrow focus. I now am becoming more focused in contracts and am learning how this is a complicated, vital piece of the process that takes a very specific skill-set to tackle. Our team does a lot of 'behind the scenes' work that is required to create solutions for the Warfighter.

CTI encourages its employees to retain a work-life balance. What are some 'outside of work' hobbies you enjoy? Outside of work I enjoy spending time with my family and friends, going on walks with my dogs, and relaxing.