CTI Veteran Q&A Series: Brian Phillips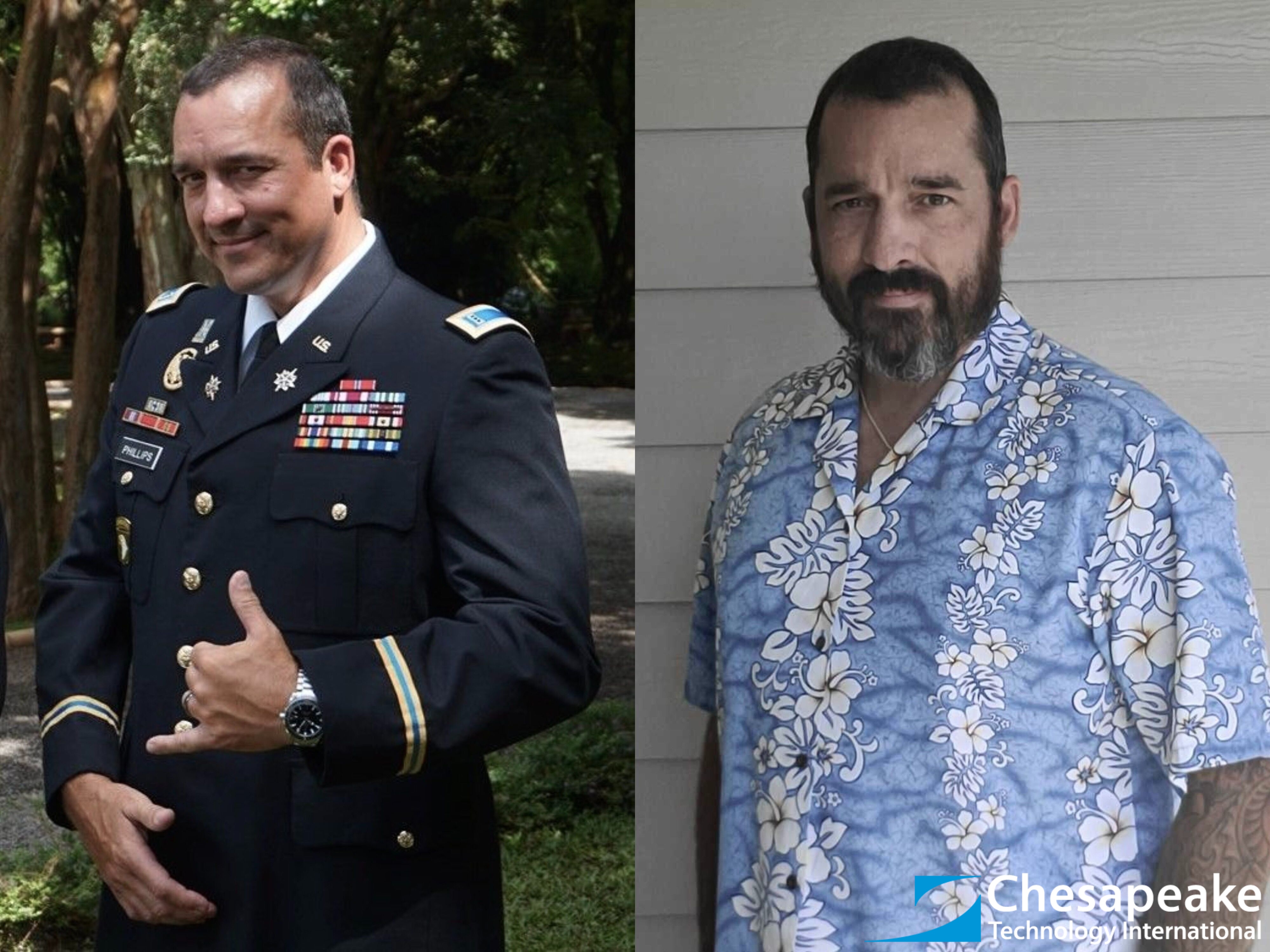 Give us some background and a summary on your military experience: I joined the Army in 1998 out of Lakeland, Florida. Most people do not join the military with the intention of retiring, but that wasn't the case with me. I enlisted with the intention of becoming an officer one day, and I knew that I would spend the next 20 or more years learning a tradecraft that allowed me to obtain a second career with the federal government. After Basic Training, I went to Advanced Individual Training (AIT) at Goodfellow Air Force Base in San Angelo, Texas to become a Signals Intelligence (SIGINT) Analyst. The day before I graduated AIT, I was involved in an accident that left me with limited mobility and significant hardware in my leg. I was told that not only could I never attend the courses required to become an officer or join a special forces unit, I would be very lucky if the military even allowed me to stay at all. After some physical rehabilitation and soul-searching, I convinced the military to allow me to pursue my goal. I spent a lot of time working for the National Security Agency and various military units, both CONUS and OCONUS, and I've deployed to Iraq and Afghanistan. I was an analyst, instructor, doctrine writer, observer controller, cyber planner, and leader. I worked my way through the enlisted ranks to become a senior NCO, and I obtained a waiver to attend Warrant Officer School. I retired in the winter of 2019 as a senior warrant officer, and though my career path changed on more than one occasion, I am happy with my choices and proud to consider myself a veteran.
Why did you decide to transition out of the military? I had met my goals, and I was ready for the next stage of my life. My family and I are very happy in Hawaii, and I enjoyed being a scuba instructor in my spare time. There were plenty of job opportunities for transitioning military personnel, and I was in right position to continue the goal that I had set for myself 21 years ago.
Why did you choose CTI? I have always enjoyed serving my country, and I knew that CTI would provide me with an opportunity to continue to do so after I hung up my uniform. I had a friend with a similar background that joined the CTI team upon retirement, and his recommendation played a big part in my decision. My choice to join CTI allowed me to continue my service, and more importantly, provide a great life for my family.
What are you currently working on at CTI? And how does your past experience in the military contribute to this? I joined the team as a Senior Cyber SME, and I work on a variety or projects involving electronic warfare and support special operations forces. My skills as a SIGINT Technician and cyber planner have allowed me insert myself between engineers and operators, effectively bridging the gap to provide cutting edge weapons and technology to the warfighter.
From your perspective as a veteran, what is your opinion of CTI's approach using GOTS and open software solutions? Do you think it is or could be impactful to active duty personnel? Why and how? As I moved through the ranks, I learned many lessons. In no specific order, "don't reinvent the wheel", and "time is money". By using GOTS and open software solutions, CTI can impact active duty personnel by providing solutions to problems without spending years of research and millions of dollars of the taxpayer's money. In the military, we adapt to survive, so why not take the same approach to the technology? It's often far easier to modify a current tool to meet a new threat than it is to go back to the drawing board. Technology is changing at an alarming rate. In the interest of time and money, we owe it to the people of the nation to provide cost-effective solutions to the warfighter so that they can continue their mission and achieve success.