CTI Veteran Q&A Series: Christian Rowlands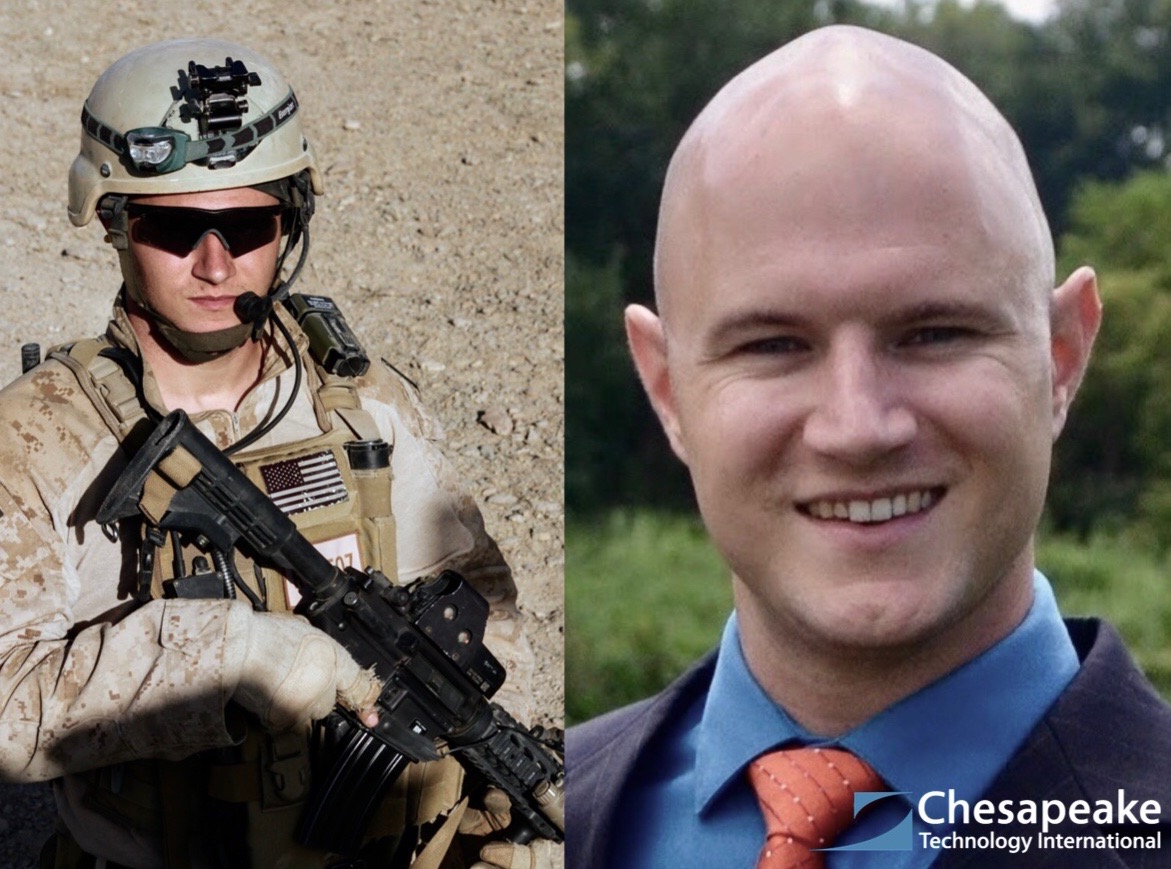 Give us some background and a summary on your military experience. In 2004 I enlisted in the Marine Corps and began a 5-year journey. I started my career as a 2651 (ISR Systems Engineer) and was stationed at 1st Radio Battalion in Camp Pendleton, CA. Once there I immediately started going through work ups and quickly deployed to Iraq. Once back in the United States I made the move to MARSOC at 1st Marine Special Operations Battalion. Upon arrival I started cross training as a 2621 (Communications Intelligence) and then was attached to Alpha Company, the first MARSOC west coast company to deploy to Afghanistan. I learned a lot on that deployment and upon return to the United States I started going through school after school. One of them allowed me to pick up the 2611 (Cryptologic Cyberspace Analyst) MOS. I had one final deployment to Afghanistan with MARSOC Delta Company before exiting the Marine Corps in September 2009.
Why did you decide to transition out of the military? In 2009 I decided to enter a new chapter of my life. I always had a desire to become a software developer so I could satisfy the inner tinkerer. Inventing, designing, and creating new things is a passion of mine, and what better way to do that than through software. It was a hard decision and I miss many aspects of the Marine Corps, but I have found a new career writing software to support the men and women of our armed forces.
Why did you choose CTI? CTI appealed to me because of the culture, values, and the user first approach. CTI has built a culture that emphasizes learning and continuous improvement. Taking an always learning approach as a software developer is incredibly important to ensure the best possible software is produced. Some ways that learning is encouraged include tuition assistance, an annual training budget allotted to each employee including a week of time, and annual hack-a-thons. Even in the day to day work the leadership at CTI encourages us to explore new technologies that might help solve a problem in a better or unique way. In addition to the culture, CTI places a heavy emphasis on a user first approach. Since our end users are typically active duty military, it is incredibly important to create software that solves their most important problems. This approach leads right into the values at CTI. I was taught early that if you do the right thing, then good things will come of it. That value extends directly into the open GOTS and license free approach to software development that we have placed at the core of our company.
What are you currently working on at CTI? And how does your past experience in the military contribute to this? I am primarily working on a streaming data pipeline to allow for automated analysis of telemetry data. This project involves creating a variety of end user facing products such as Android apps and web UIs. Throughout my enlistment, I learned that there are two aspects of software that are the most important.
First and foremost, it needs to be stable and reliable. We have all experienced technical difficulties when trying to use software before. Now imagine that is happening in Afghanistan, at 3 am, during a direct-action mission while an entire team is waiting on you to provide them with the information they need. It is situations like these that has taught me that it is always worth the extra effort to improve the stability of the software so that it can be trusted to work when it is needed most.
The second most important aspect of software is that it needs to be intuitive and remove unnecessary complexity. While having advanced features can be helpful at certain times, 95% of the time the software needs to be simple and easy to use. Think of the software you use on a regular basis that you use without even thinking about it. The user interfaces are painstakingly designed to ensure the user experience is as effortless as possible.
So, to put it simply, my military experience has given me a perspective that drives me to create the best possible software so that it is both reliable and easy to use.
From your perspective as a veteran, what is your opinion of CTI's approach using GOTS and open software solutions? Do you think it is or could be impactful to active duty personnel? Why and how? Open GOTS and open software solutions are hands down the best approach. When I was deployed, I ran into a scenario that almost hindered our operational readiness because of licensed proprietary software. Our Geospatial Metadata Analyst required a proprietary GIS tool to perform his job. This tool allowed him to perform queries to generate intelligence products to brief the company commander and the Marine Special Operations Teams on the latest intelligence. However, getting licenses purchased for this software was extremely difficult and we were unable to purchase even a single license. Right before deployment we called the sales team for the software application and luckily a former Marine hooked us up with six 60-day trials of the software. It meant that we had to uninstall and reinstall the tool every 60 days, but ultimately, we were able to get the job done. This is just one example of many where the effectiveness of our military can be reduced by deciding to use licensed proprietary software when a clear path to an open solution exists.