CTI Veteran Q&A Series: Gary Mitchell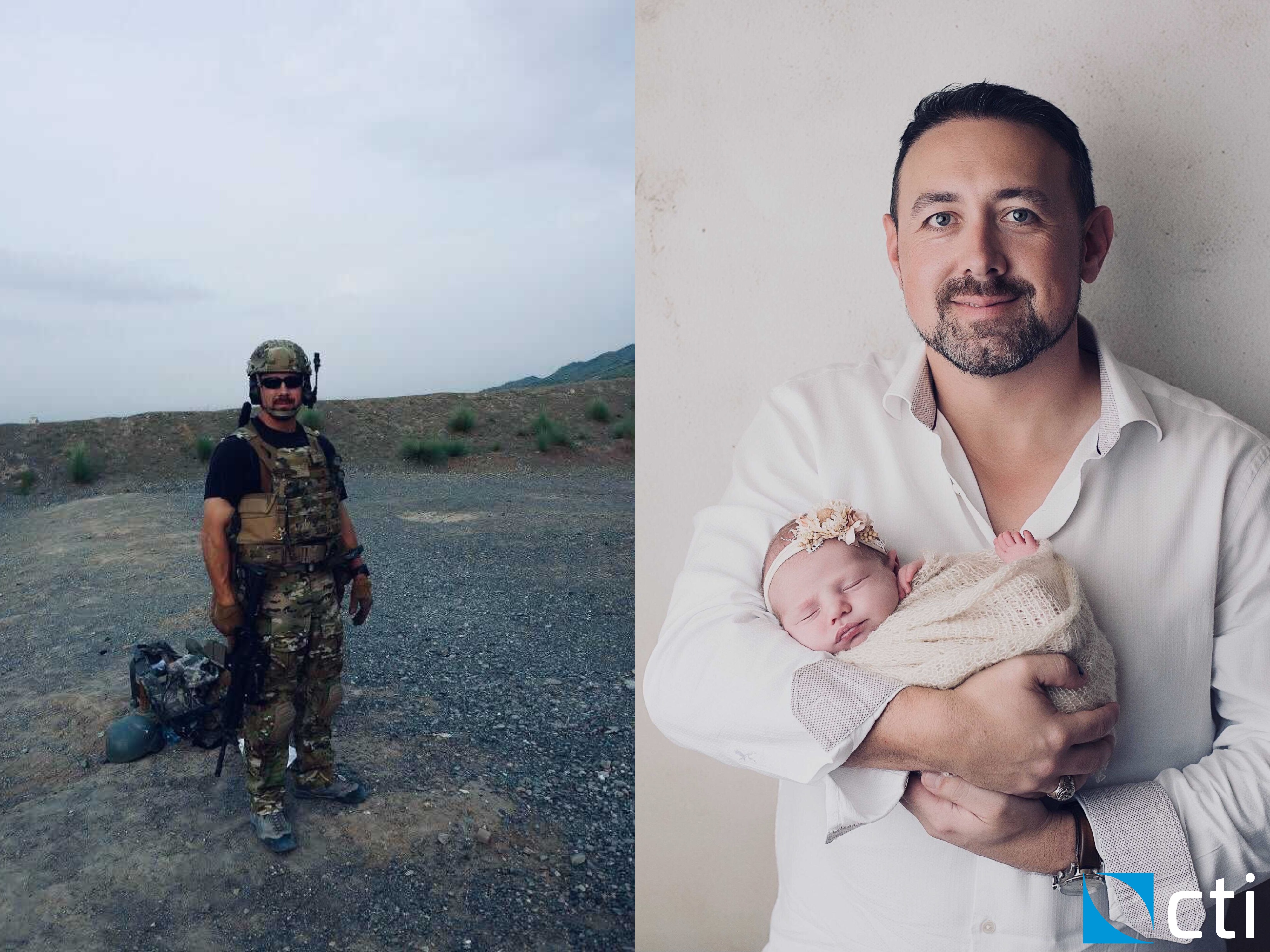 Give us some background and a summary on your military experience: I am a US Army Special Forces combat veteran with over 20 years of planning, management and leadership experience in Special Operations. I've supported U.S. Special Operations Forces projects across the globe to include Africa, South America, Europe, the Middle East, South Asia, Southwest Asia, East Asia, India and Pacific Island Nations with on the ground experience in Lebanon, Kuwait, Bahrain, Iraq, Afghanistan, Mongolia, South Korea and several European countries. I have also deployed in support of both OEF and OIF invasions with 5th Special Forces Group (Airborne), am an Arabic speaker and have accrued over 10 years' experience working at the Staff Officer level, in Joint, Inter-Agency, Conventional, and Unconventional Warfare venues in combat and garrison conditions. Awards that I have received of which I am most proud include the Combat Infantryman Badge, Bronze Star (2OLC), 2 General Officer Letters of Commendation, and the Joint Meritorious Unit Award for the Afghan invasion.
Why did you decide to transition out of the military? I decided to transition out of the military in order to pursue career opportunities based out of Washington, DC. From there I began working in Operations & Intelligence Integration, Sensitive Activities, and for a period of time was a minority partner of a security company. I also did some consulting on the side. Then, I met my beautiful fiancé who is a U.S. Army Critical Care Registered Nurse (CCRN). Since she came down on orders for Tripler Army Medical Center on Oahu, I pursued an opening at Special Operations Command – Pacific (SOCPAC) where I worked as a Sensitive Activity & Special Warfare planner in the Special Programs & Policy section. I learned a lot (especially from my direct government supervisor) and it was an excellent experience.
Why did you choose CTI? To be honest, it was kind of a no-brainer. I had periodically collaborated with a number of INDOPACOM J81 guys that are currently CTI employees (many of whom are also former SOCPAC folks) who are intelligent, focused and industrious problem solvers; all of them excellent professionals to work with. When I learned of the position opening and further, discovered CTI's industry reputation and corporate culture, I knew I would like to be part of the team.
What are you currently working on at CTI? And how does your past experience in the military contribute to this? In my role as an Information Operations Targeting SME, I have been tasked with writing Information Operations Strategies for each of the projects against which I am working. I have also recently obtained certification as an Operations Security (OPSEC) planner from the Joint OPSEC Support Element, which is an office under the Joint Information Operations Warfare Center (JIOWC) in San Antonio. As one of IO's five major tasks, OPSEC will be a key component of the strategies. My past experience as a Special Forces soldier through my last position at SOCPAC - which had me fulfilling a contracted staff officer role in the plans shop - will certainly aid in understanding every project's role within each level of warfare (tactical, operational, strategic), as well as, the detailed planning processes and associated documents that must be created for a strategic level Geographic Combatant Command like INDOPACOM.
From your perspective as a veteran, what is your opinion of CTI's approach using GOTS and open software solutions? Do you think it is or could be impactful to active duty personnel? Why and how? From what I have seen in the short amount of time with CTI, the approach is excellent. My understanding is that typically GOTS are developed by the technical staff of the government agency for which it is created. It is sometimes developed by an external entity, but with funding and specification for the agency. Because agencies can directly control all aspects of GOTS products, these are sometimes preferred for government purposes, as GOTS software solutions can normally be shared among government agencies without additional cost and GOTS hardware solutions are typically provided at cost (i.e., R&D costs not recouped). In the end, this often means lower cost to the taxpayer and expanded interoperability between systems in multiple armed services, at multiple levels of command.