CTI Veteran Q&A Series: John Goodson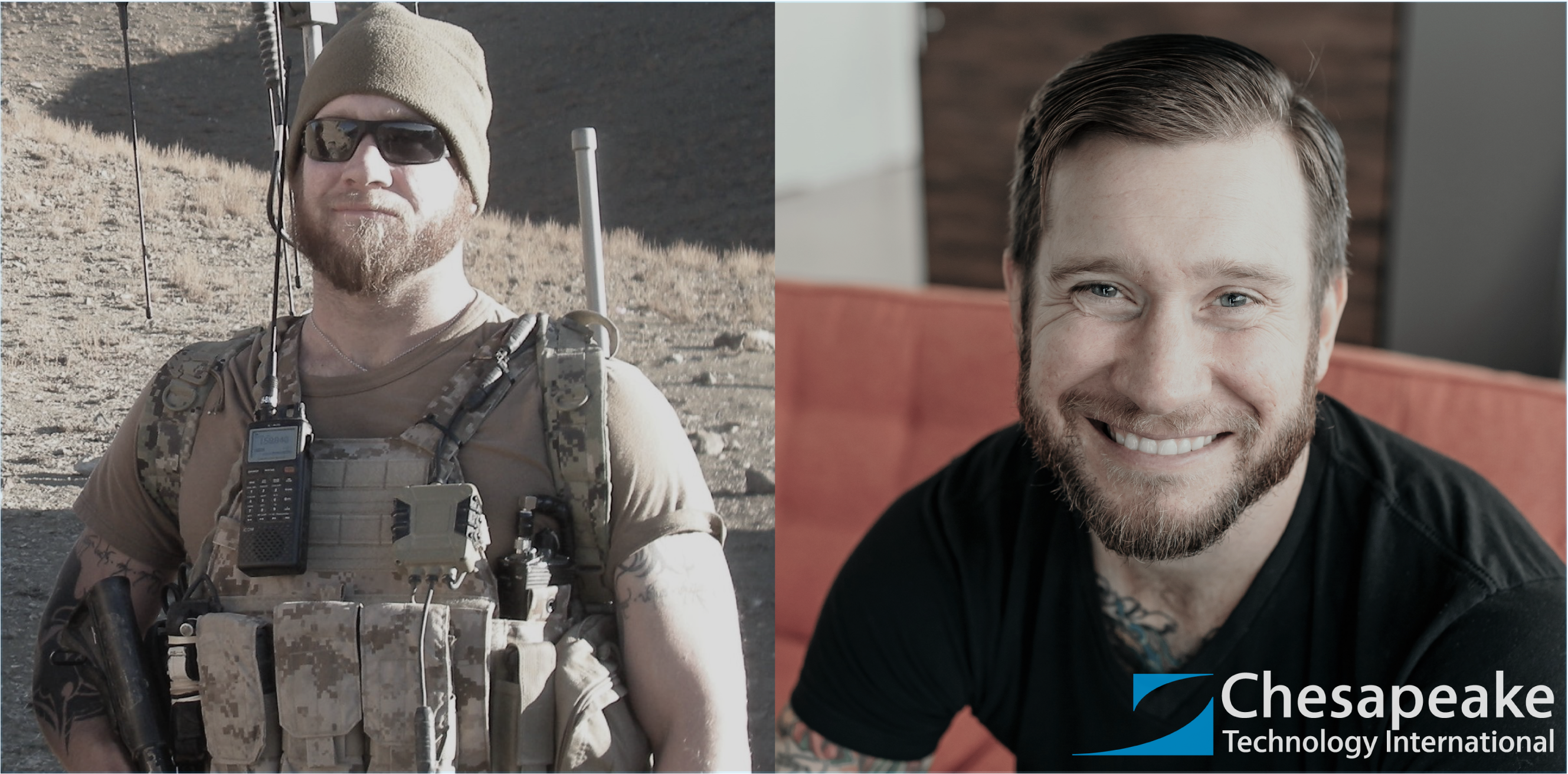 Give us some background and a summary on your military experience: I enlisted in the US Navy out of Dallas, Texas in the Winter of 2007. I knew immediately that I wanted to join the Special Operations community, but took a long road to get there. After completing boot camp, I went to A school in Corry Station in Pensacola, Florida to learn my trade as a Cryptologic Technician (CTR) and upon graduation reported for duty to Misawa, Japan. Not too long after arriving I volunteered for an Individual Augmentee assignment with the US Army in Afghanistan, serving as a signals intelligence analyst with the International Security Assistance Force – Special Operations Fusion Cell (ISAF SOF-C). I had the privilege of serving with liaison Officers from 28 NATO allies in joint targeting operations throughout Afghanistan. This was one of the most formative experiences of my life, primarily because it was so difficult for me to share information, real-time or otherwise, with our closest allies due to technology barriers. On this deployment, I supported several local SEAL Platoons and encountered several CTRs like me that were attached to the Platoon, going out each night to conduct raids, side-by-side with the Operators. I knew then and there I wanted to be one of those guys. Not long after I returned to Japan from that deployment, I screened for the Naval Special Warfare Tactical Information Operations (TIO) program and was selected to join Special Reconnaissance Team ONE out of San Diego, CA. I completed three combat deployments with both the West and East coast SEAL Teams, each time returning to Afghanistan.
Describe your experience transitioning from Active duty: In a word: Scary. I was at the 10-year mark and my family and I had decided another 10 years wasn't in the cards for us. I stacked the deck in my favor as much as I possibly could, earning my Masters Degree, my Project Management Professional (PMP) certification, and becoming a Fellow with The Honor Foundation, learning the skills needed to translate my military skills to the private sector. It was a daunting task going into the world and networking constantly, looking for the right fit. Eventually though, I found my way to CTI.
Why did you choose CTI? Mission. I remember very clearly one of my mentors during my transition asking me what I wanted to do when I left the military, to which I replied "I'll do anything if I can provide for my family." She looked at me and said "That's ridiculous, if you don't have a mission, you won't be happy. And if you're not happy, you will bring that home and your family won't be happy either because you won't be able to hide that." I took that on board in a big way. When I saw what CTI was doing and how they were doing it, I was done looking. They had my number. I saw in CTI something that could become my next mission: open software solutions for the Warfighter. No more proprietary barriers, only open, collaborative tools that could be freely shared.
What are you currently working on at CTI? And how does your past experience in the military contribute to this? I currently serve as the Director of Product Development for CTI, overseeing all active program execution and product development activities. I work with a world-class team of software developers, quality assurance personnel, program managers, and infrastructure teammates. I feel truly blessed every day to have the opportunity to aggressively pursue ways to improve the quality and speed by which our Nation's Warfighters receive next generation technology solutions.
From your perspective as a veteran, what is your opinion of CTI's approach using GOTS and open software solutions? Do you think it is or could be impactful to active duty personnel? Why and how? When I wore the uniform, the cost of things didn't really matter to me. Whether a piece of hardware costed $1M or $100, as long as it did what I needed it to do, I didn't really care. Joining CTI, I realized how much stand-alone, closed systems diminish operational capability. Interoperability requires not only intuitive user-facing tools, but also easy mechanisms for sharing data between sensors and platforms. Without that, everyone is conducting missions in a bubble. Situational awareness is everything and I have come to believe that the only way to achieve that level interoperability is with open solutions, whether that means data standards, GIS tools like TAK and Raptor, or open hardware platforms. Industry must rally around these platforms and give up on the notion that the only way to build a solid business is by owning the IP for every technology component. I'm sincerely proud to be a part of a company that is leading the way in affecting change across the defense industry and showing that you can be a successful business bringing integrated solutions to the field faster by fully embracing a collaborative development process and open toolsets. We're big fans of saying to military personnel "you already own the solutions we build, you just have to choose to use them" and it is the truth. How is this impactful? If you wear the uniform and want to use one of the capabilities we develop, you can take it, it is yours. You never have to speak to us again because you own it more than we do. No license key that needs to be refreshed and no "contact your FSR to re-activate your account" will every prompt you on the software tools we develop because they are government-owned. The tools you need, when you need them – zero obstacles. That is what we are about here at CTI.