CTI Veteran Q&A Series: Steve Goodnight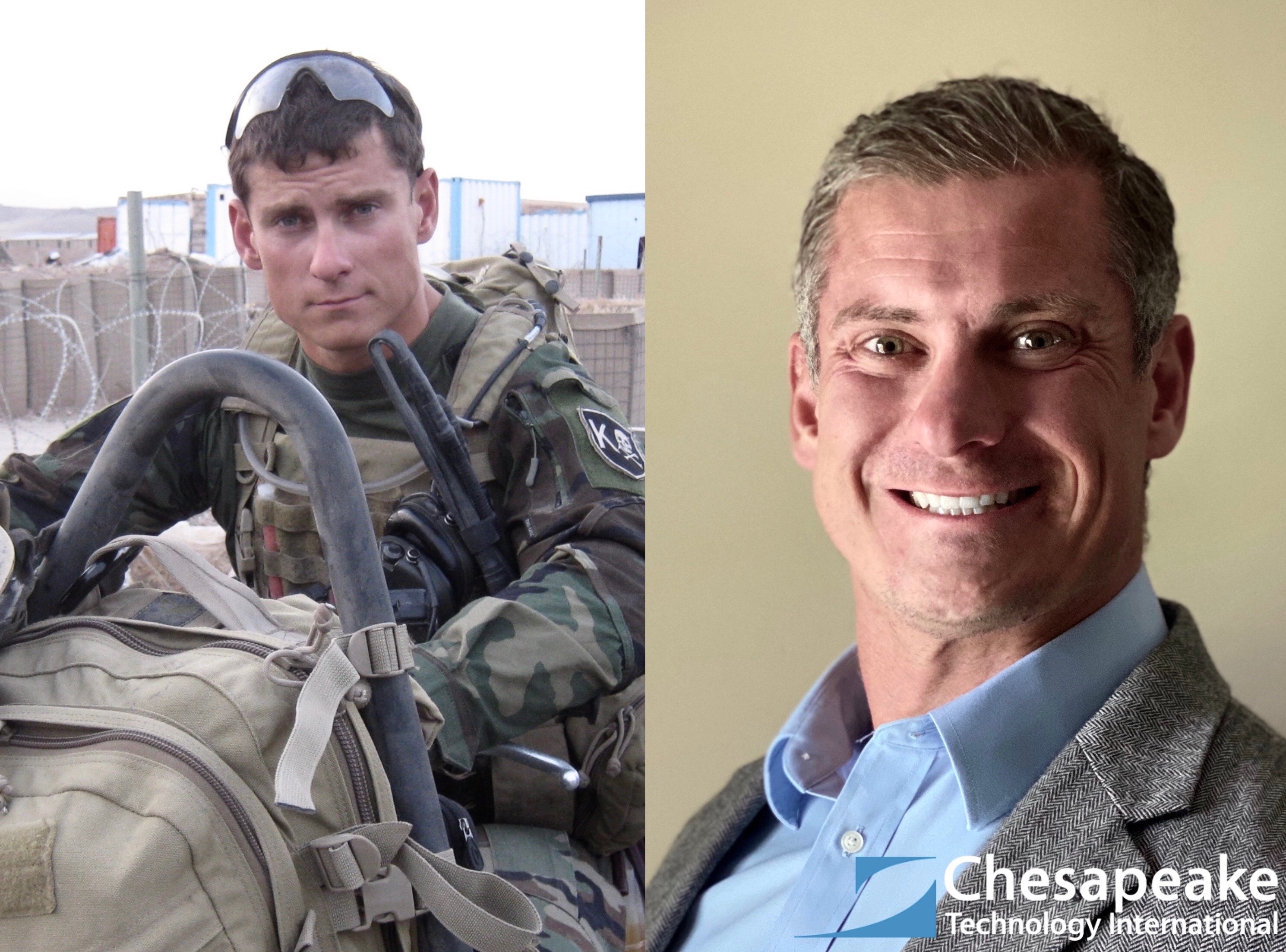 Give us some background and a summary on your military experience: Being the son of a Marine growing up in the '80s and '90s, I knew I wanted to be a Marine from a very early age (5). Enlisting right out of High School in Fredericksburg, VA, I turned 18 during the Crucible at boot camp, and following Marine Combat follow-on training, reported to Monterey, CA to begin the nearly two yearlong training pipeline to become a Persian-Farsi Cryptologic Linguist. Upon graduation from Crypto school in Texas, I reported to 1st Radio Battalion, and volunteered for the pipeline to become a Reconnaissance Marine. Graduating Amphibious Reconnaissance Course class 01-06, I completed follow-on Airborne and Dari training before reporting to the 13th MEU with my Radio Reconnaissance Team. Following my tour of duty there, I was sent to the Crypto Support Battalion in Georgia where I supporting regionally focused missions. While there, I laterally moved to make Recon my primary designation and was given orders to Marine Special Operations Command. I spent the next 13 years at MARSOC and began all the travel they promised when I enlisted (i.e., a lot of desert). I had the privilege to deploy seven times with MARSOC from 2010-2020, including four trips to Afghanistan, 2 to Iraq, and 1 to the Philippines. Throughout that time, I attended fantastic training such as Free Fall (JM), Program Management courses, and Foreign Weapons Instruction, while finishing my degree, attending grad school at UNCW, and working towards my PMP.
Why did you choose CTI? Going through the Honor Foundation (THF) near the end of my career to help with my transition, one of the first questions I had moving forward was "well…now what?" At THF they have an abundance of experts who are very good using past analogous examples of SOF veterans moving into the civilian workforce and discovering the answer to that question: what is my "why?" When I met who was working at CTI and getting to know my teammates during the interview process, I knew that CTI was going to be my new home. That paired with also allowing me to work to still contribute to the welfare and success of the men and women serving overseas, making it a natural choice.
What are you currently working on at CTI? And how does your experience in the military contribute to this? I'm currently serving as a Program Manager, overseeing three very different and dynamic programs and ensuring their completion is on time and budget. I have a team mostly local here in Virginia, of some of the most skilled and qualified software developers and Quality Assurance personnel available. Our diverse range of products and services we are working on will create an incredible effect on the battlespace as we know it and, in the future, to ensure the safety and efficacy of Special Operations teams wherever they are.
From your perspective as a veteran, what is your opinion of CTI's approach using GOTS and open software solutions? Do you think it is or could be impactful to active duty personnel? Why and how? Early on in my military career, I didn't understand how important money was to absolutely everything that takes place throughout the training, planning, manning, deployment, and conduct of operations. These financial restraints could also mean delaying the acquisition and use of advanced and agile solutions that would benefit teams now, rather than wait till the next fiscal year. Using GOTS, everything we make here at CTI is open to the government, and they truly own it more than we do. Instead of wrestling a mapping software or tool, as one example, with an expired license, an operator can hook up their hard drive and install RaptorX or TAK that they already own, not putting a dent on anyone's budget.