Meet CTI's Software Engineers: Sean Hulse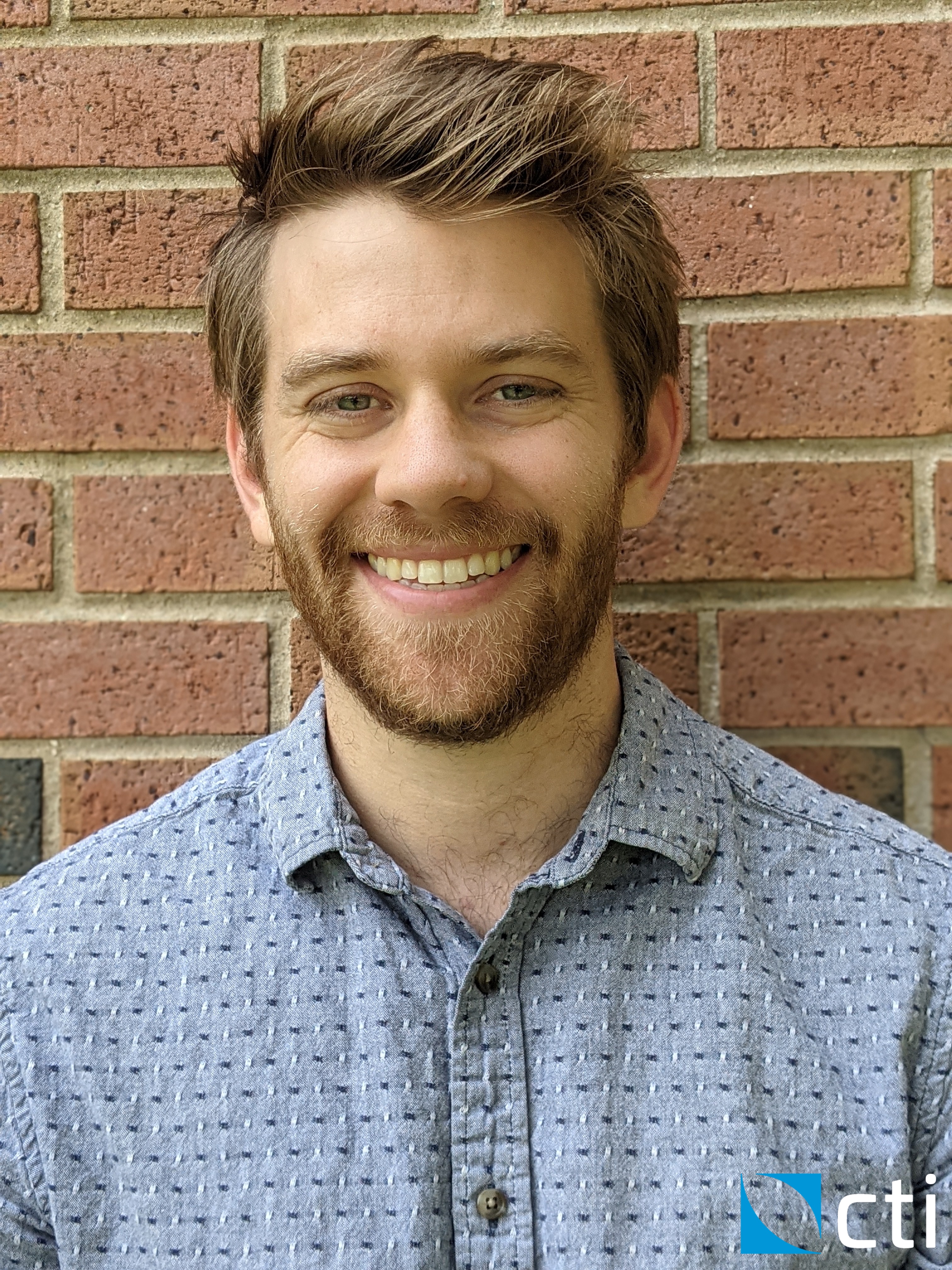 How long have you worked at CTI and what is your role?
I've worked at CTI for two years (almost exactly!). I started as an Associate Software Engineer and I am now a Software Engineer.
How long have you been a Software Engineer for? What initially led you into this field?
I have only been a Software Engineer with CTI. Prior to CTI, I was primarily a web developer, but I did work with some fairly complex web applications that dealt with a lot of problems CTI solves such as: mapping and route planning. After graduating college, I wasn't satisfied with my first job as a copy writer and technical writer. Although my job had its challenges, I was looking for work that required more "engineering" problems. I started taking math and computer science classes at my local community college and slowly drifted around the technical field until I landed firmly in Software Engineering.
What is your favorite part about being a Software Engineer?
I like that Software Engineering uniquely allows an engineer to work with tons of different fields; I've had the good fortune to work with pilots, civil engineers, physics professors, e-commerce business owners, astroparticle physicists (helping my girlfriend in her PhD program), and a lot more. Software Engineering is the only job I can think of that provides engineers that level of diversity. I really feel like I can help anyone - at least a little.
What is the hardest part about being a Software Engineer?
Solving problems. I love the rewarding feeling of solving a problem, but I'd be lying if I said it felt easy. Sometimes developing my code in an architecturally sound way can be difficult, but it pales in comparison to being given a complex problem in a new domain and being asked to solve it.
Do you have any non-work related engineering projects you work on in your free-time?
Lately, less so. But I used to have a few projects in the works. I used to tinker with IoT projects like a little 16-bit LED display for displaying my Spotify music and controlling it with a radial dial. I also have a little drone that I sometimes program to do things but with my dog and cat it can be difficult to find a safe place to fly it!
Why CTI?
The company culture. I really feel like CTI is interested in supporting my career development. In addition, the teams I've worked with remotely and in-person have had a strong sense of camaraderie. I was originally drawn into CTI because "Tactical Spectrum monitoring and visualization" just sounded cool. But ultimately the company culture and people are what make CTI such a fun and worthwhile experience.