Meet CTI's Software Engineers: Macy Mashaw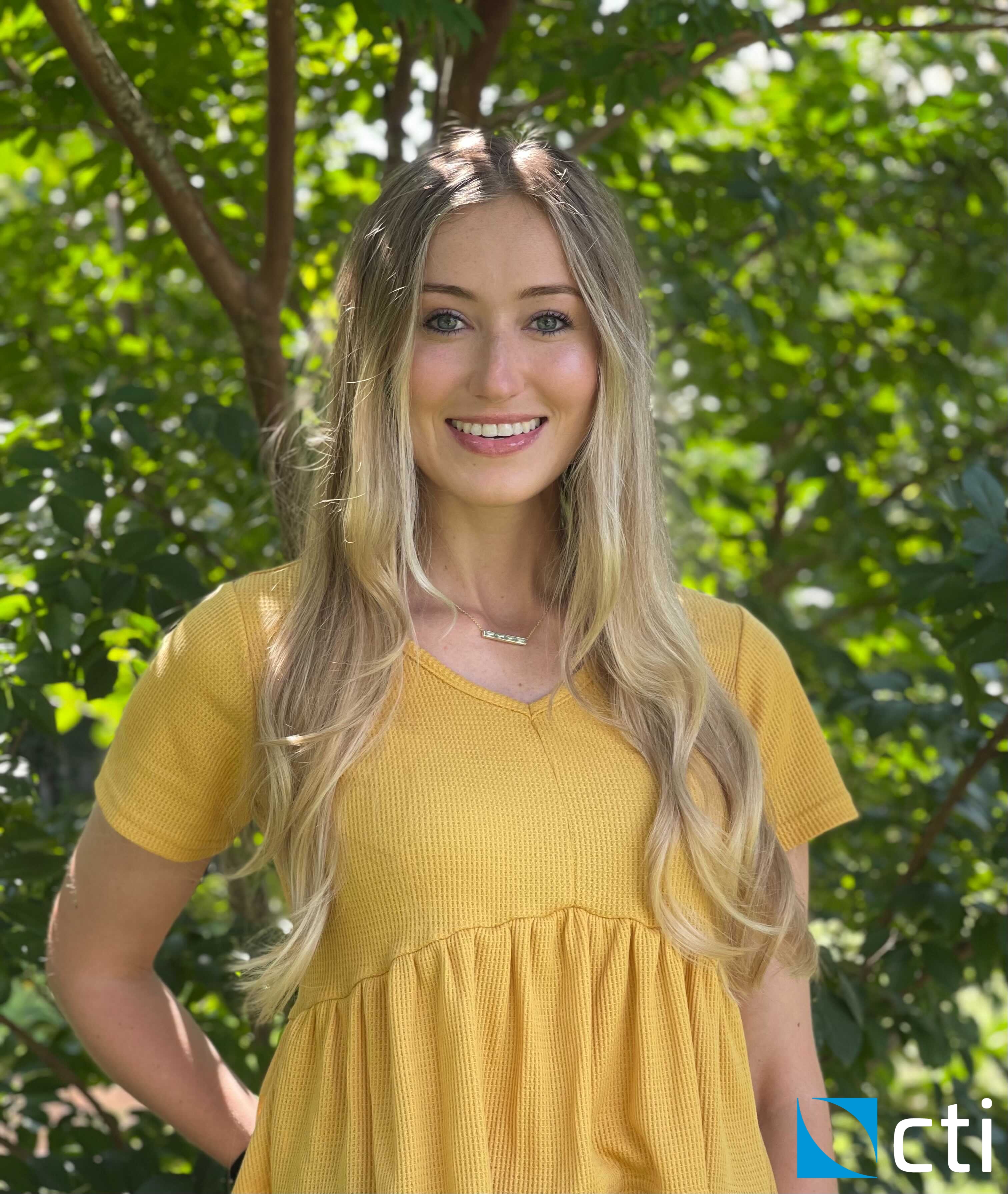 How long have you worked at CTI and what is your role?
It's been about a year and a half since I started at CTI. I'm a software engineer working on a team developing a desktop and Android app plugin.
How long have you been a Software Engineer for? What initially led you into this field?
This is my first official software engineering position! I used to be a business analyst, and instead of analyzing data that came out of software, I wanted to write it myself. I have a math background, so it made for a smooth transition.
What is your favorite part about being a Software Engineer?
One of my favorite parts about being a software engineer is the reward of problem-solving and being able to create something from nothing. It's a field where my analytical, 'logic loving' brain gets to thrive! The satisfying feeling when my code compiles and runs is hard to top.
What is the hardest part about being a Software Engineer?
While problem-solving is rewarding, sometimes the most difficult part of being a software engineer is defining the problem correctly. It's one thing to solve a problem but it is another to solve the correct problem. For me, I find it easier to just jump into writing code and more challenging, but also more important, to step back and ask what the goal is and why.
Do you have any non-work related engineering projects you work on in your free-time?
I've been wanting to do further exploration in mobile development but haven't gotten around to it. I got a new puppy several months ago, and she now occupies all my free time!
Why CTI?
In short, because of what CTI does and how we do it. The tools we build help our military, and our open model takes that a step further. I'm proud to be a part of a company like this one. Also, CTI because of the incredible mentors I get to work with. I've learned so much from the other engineers and PMs. They are brilliantly smart people who are always willing to teach me new things and who have been a great encouragement to me.